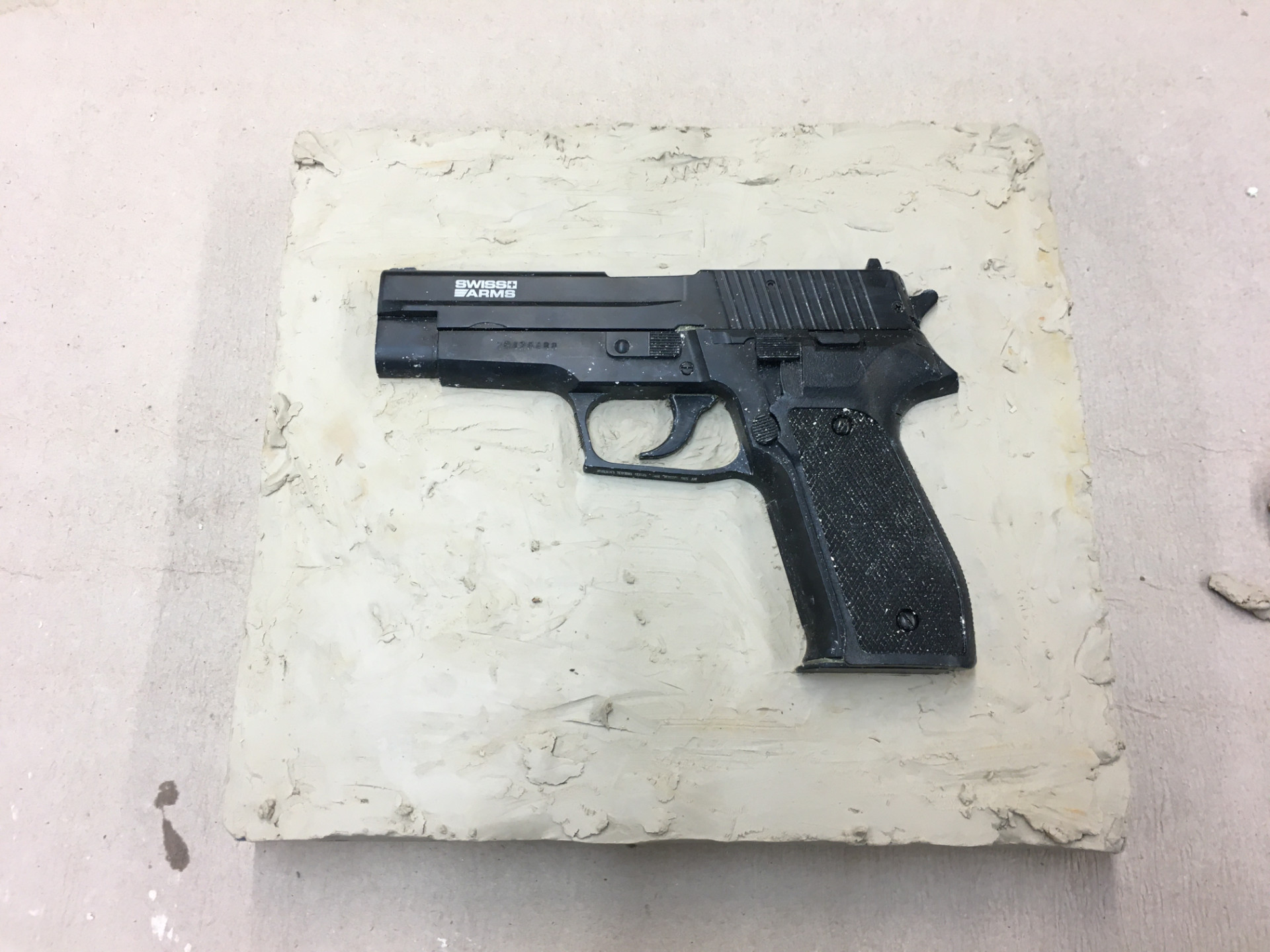 hold my gun
14 Sig Sauer P226 replica, epoxy resin, colored plaster, February 2021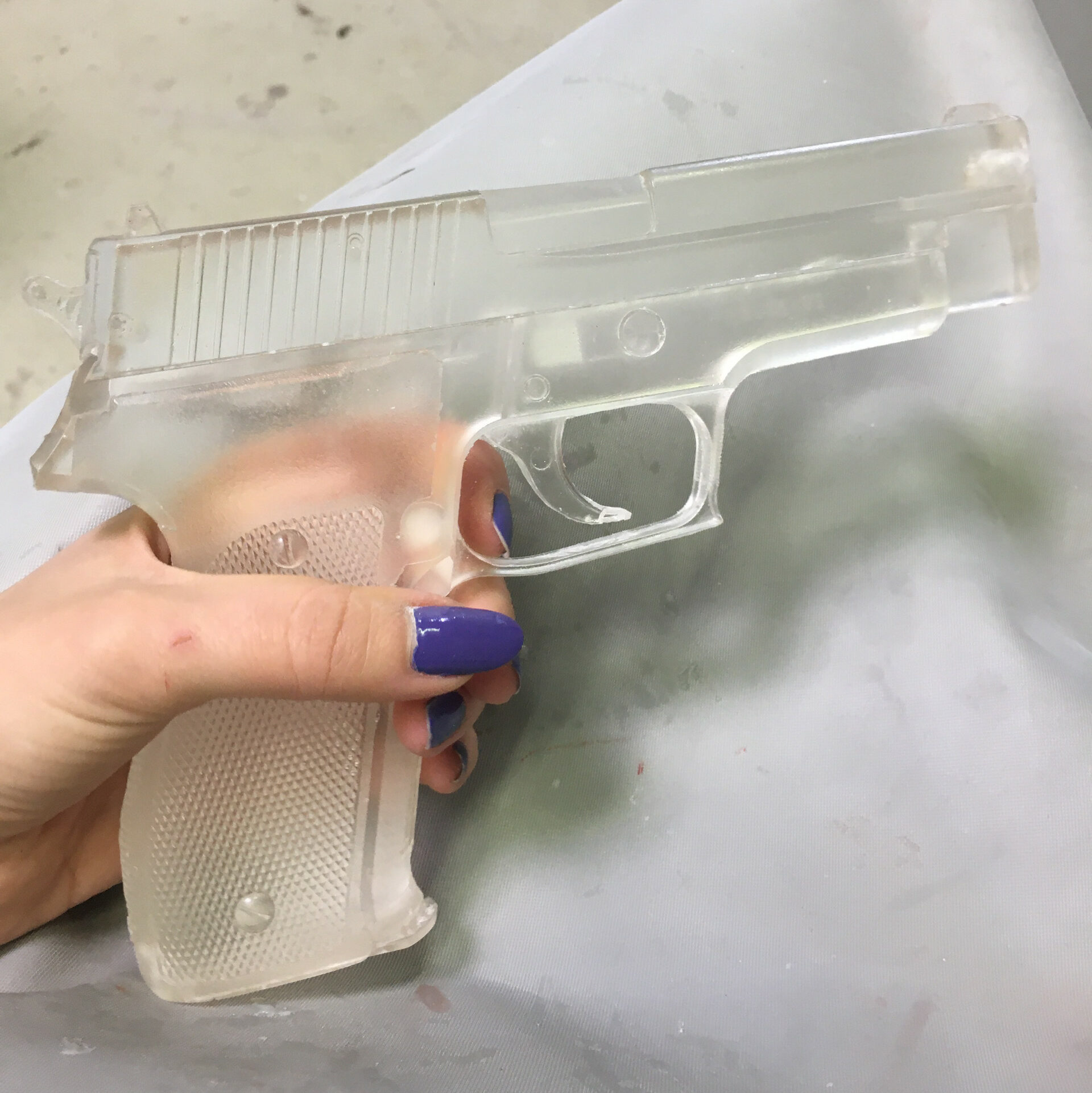 Firearms are omnipresent in our everyday lives, whether in the media, among "security forces" or in children's bedrooms. Weapons connect countries through economics and politics. At the same time, they divide and destroy. Firearms represent power and destruction as well as security, freedom, and superiority. But what kind of power does it embody? How do firearms exert violence? According to Hannah Arendt, only violence comes out of the barrel of a gun, never power. How is this possible? As a design object, the firearm becomes desirable – a decorative element, a decorative object that one wants to own. An object that embodies aesthetics and violence in one. A paradox. The weapon is a polarizing object that is received differently by people. Why are young children already given weapons to play with? What is the fascination of shooting at something? Does it have to do with violence? And why are women with weapons still not welcome in armed forces? In the past, women who could handle weapons were called "Flintenweiber" (shotgun women). People were afraid of them, had insulted them as whores who – allegedly – only went to the front to have fun with men. Men, on the other hand, were frightened of them. They saw their sex attacked and threatened. Women with guns led to castration fear and annihilation among men.
Today, women holding guns in their hands are often sexualized and used for advertising. In fights they are still not seen with pleasure, they are given inferior weapons in service and are transferred to posts in which they act more in organizational than in executive functions.
How much does education have to do with attitudes toward this object? Why does one think to get security with violence? Can violence be solved with violence? What does gender behavior have to do with the firearm?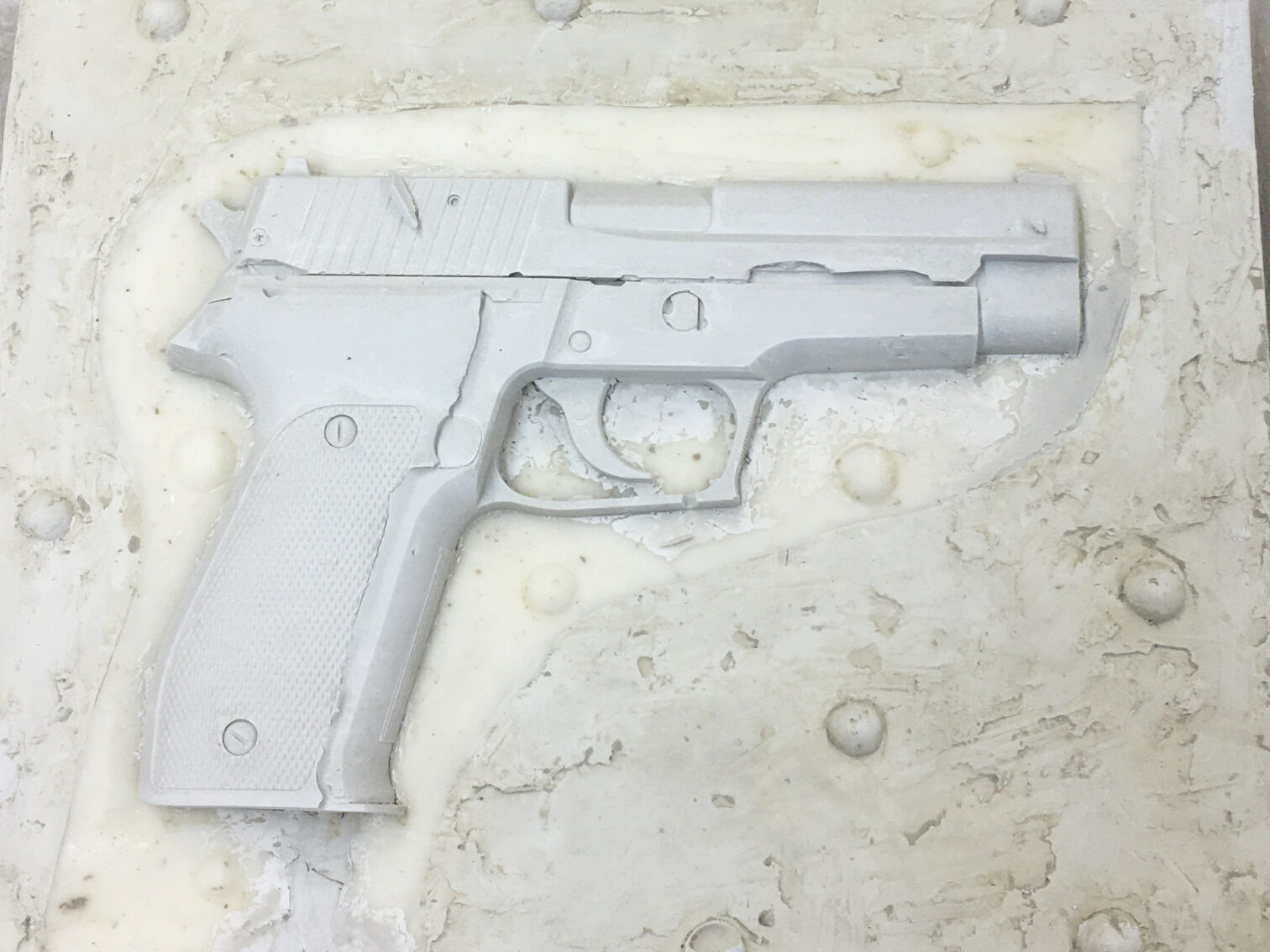 hold my gun